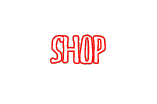 We have a great new line-up and a fabulous new album virtually completed..
Watch out for many more gigs in the future, including a big launch back at the Union Chapel, Islington on September 14th, 2018. Meanwhile we are working on a DVD of the September 2016 gig at the same venue.

We are planning for DVD release in March and new album in June
Crumhorns crossed...
The band is next appearing at

Holy Trinity Church, Claygate

Thursday 15th March, 2018
And currently concluding work on a

NEW ALBUM!