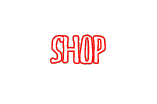 We have a wonderful new line-up and a fabulous new album available now on CD and VINYL.
After a hugely successful launch back at the UC last September and a great gig in the Netherlands at Zaandam in December, we are now working on many more shows for 2019.
Work is also nearly complete on a DVD of the September 2016 Union Chapel gig.
Crumhorns crossed for a Bright New Year…
The band is next appearing at

THE OLD MARKET, HOVE
Wednesday 26th June, 2019
Tickets are available from