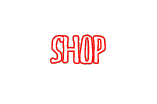 We have a great new line-up and are pulling out all the stops to meet the demand from our loyal fans.
Watch out for many more gigs in the future, meanwhile we are working on a DVD of the September 2016 gig at the UNION CHAPEL, Islington

We are planning for DVD release in March and new album in June
Crumhorns crossed...
The band is next appearing at

Holy Trinity Church, Claygate

Thursday 15th March, 2018
And currently concluding work on a

NEW ALBUM!